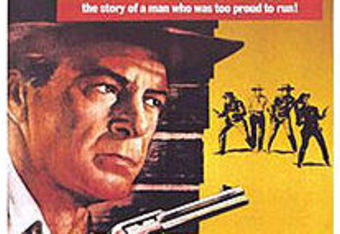 As someone who writes quite a bit about Spurs, an unenviable task I tell you. I sat down tonight to watch the
FA Cup
match between
Tottenham
and
Wigan
in the hope of writing a match report.
I saw this Friday night match as a good opportunity to write a recap and publish it. I had a monopoly—it was the only match being played...
However, the match quickly descended into one of the worst matches I've seen this season, the highlight of the first half being Didier Zokora getting smashed in the balls by Michael Dawson, something most Spurs fans have been lining up to do for years!
The standard was awful. Wigan, currently 7th, are poor. As a club their main ambition is to stay in the Premier League, cup runs offer too much distraction. But surely a club so high in the league would have some kind of ambition? Well, they answered that to me in the Carling Cup when they were tonked 3-0 by Arsenal's Under-21's.
Don't get me wrong, I follow Spurs, I've dragged that crucifix for a long time. I won't give my age away...ah sod it, I've followed Spurs since 1979, I was five at the time. And being a cowboy fanatic the name just hit the bullseye, incidentally, my father was delighted.
I'd picked a team who weren't one of the big boy's, who didn't challenge for trophies every season, so to him I'd shown a certain amount of individual thinking.
Looking back, I think the cowboy films had a bigger influence than just the name. You see, my heroes, Shane (great film), Gary Cooper (High Noon), and Yul Brynner (The Magnificent Seven), always stuck up for the downtrodden, I think I was being a hero.
Supporting a team in white when all around me all I saw was red. Not an easy thing to do in Ireland in the 70's. It wasn't a pretty place, mass unemployment, no facilities, wearing your cousin's hand me downs...but I digress.
I've had many an opportunity to migrate to more trophy-laden pastures, but even then I knew the value of loyalty, so I've stuck with them. Through thick and thin...usually thin.
Over the years, I don't wear Spurs on my sleeve as I used to. I'm more a football supporter these days. Oh, don't get me wrong, whenever anyone asks who I follow I blurt Spurs out a little too quickly, so they know I'm a little touched.
Football in Ireland is not like supporting a team anywhere else. You aren't raised in an area that you're linked too, so you choose your football team carefully.
Back when I was a boy, Liverpool and United were the teams of choice. Now it's Liverpool, United and Arsenal after their good run in the 90's. Occasionally I get to meet Everton, Wolves, Sunderland, Ipswich, Leeds, and even Charlton supporters, we always have a laugh at the "sheeps" expense, but it's only that, just a laugh.
These days I just love football. My wife used to like nothing better than going down to the pub and watching an Ireland match. In the early 90s when I met her, Ireland were flying high and the pub was the place to be for international matches. The sense of camaraderie on days such as these had to be seen to be believed, and she loved them.
I didn't, I considered myself a "real" football man. I wanted to see the match unfold, assess every pass, dissect every move, see faults when others did not, and most importantly listen to the half time analysis. Learn from the experts.
Over the years I've watched so much football that my wife now hates it. Every time my family get together, my brother and father and I talk about nothing else. We love football, we analyse everything, talk about everything within the game, and outside the game, we think we know it all.
In Ireland we are blessed with our experts. I feel sorry for soccer fans outside the Emerald Isle, stuck with preening idiots like Gary Lineker and Richard Keys. Having to listen to the tripe that Hansen and Gray come out with, just because they've got cool accents.
But I digress again.
I started out talking about football, and how poor the match was tonight and I'll get back to it.
I love football. I hate to see matches like this one tonight. International players of great quality not being able to pass the ball five yards and unable to control it. I expect to see the right things when I watch football, I expect them to pass, to track, to tackle, to be correctly positioned, to...you get the picture.
So far this season, I havn't seen a great deal of the right things being done.
The Premier League has been poor this season. Nobody will tell me any different.
Liverpool sit on top of the league having only played really well a handful of times, something is wrong at United and Chelsea, they aren't firing on all cylinders and Arsenal look a real mess.
I don't like Martin O'Neill's Aston Villa, they don't really play football the way I like to see it played. And the rest of the league is really poor, Spurs included.
Don't get me wrong, it looks like it could be an exciting end to the season. There now seems to be three teams capable of winning the title. The battle for fourth has added another little bit to the league and anyone from 7th to 20th could be relegated.
But I don't see this as an upsurge in standard, rather as a downturn.
The "Big Four" have become three for this season anyway, Villa are a solid side and will challenge Arsenal unless they lose some players, and the rest of the league can be relegated.
I love football, it pains me to see clubs like Newcastle, Spurs, Everton, Aston Villa, and Man City not challenge for trophies. They're massive clubs, easily as big as Chelsea or Arsenal, and yet they've stumbled for so long.
I long for the days when someone will break from the bunch and make a challenge. I long for the days of seeing Newcastle play their way to second place in the table, and for everyone to be entertained. I long for the day when the famed FA Cup romance is just that and someone like Portsmouth did last year win the trophy again.
I love football.
I like nothing better than to see it played well. So far three matches have stood out for me as being above everything else I've seen.
Chelsea and Liverpool, United and Arsenal, and Spurs v. United.
They had everything I like to see in matches, players playing the way the game was meant to be played.
The first Spurs match I ever saw was Ossie Ardiles debut against Liverpool. Liverpool won 7-0. I saw how the game could and should be played, ruthless efficiency, perfect passing, tough tackling, and no quarter asked for or given.
And being raised on cowboy films, I knew I'd chosen the right team. Always stick up for the underdog, and want what the baddie has. Liverpool were the baddies back then, and they have been the measuring stick for football since.
I love football, all I want is to see it played well. I want the team who win the league to be the best team. The worst team will be relegated, football is just like that.
Anyway, I've rambled on for long enough. I started this article as a review of Spurs and Wigan, and it turned into something completely different...sorry.
Incidentally, Spurs won 3-1.
Have I said I love football?